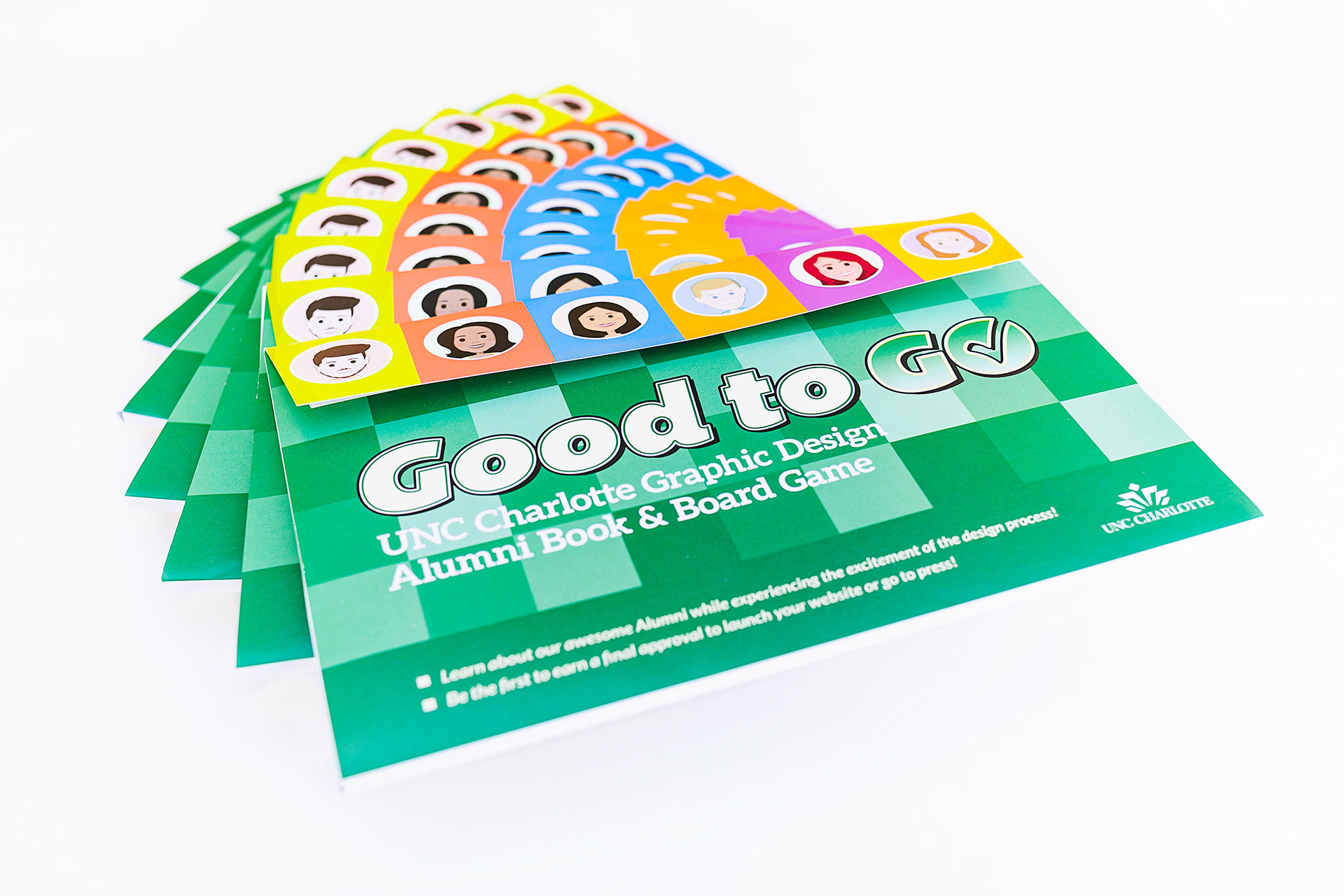 Good To Go! Is an interactive book created for the UNC Charlotte's Department of Art & Art History. The book doubles as an insightful board game and an imaginative alumni book. The book highlights the Department's Graphic Design Alumni and their career achievements as of the production of the book. The board game focuses on the design process, going through kickoff of a project to the launch of the final product. The book isn't just for the Alumni presented and potential students, but is also creates a book that can be revisited past a singular read.
The book was produced during the Fall 2018 semester of the Print Production course at UNC Charlotte.
Designers: Christine Baulieu, Anthony Edwards, Shawn Ibarra, Hannah Johnson, Helbis Morgan, Robyne Pomroy, Parks Sadler, and Joshua Todd.
Art Director: Dave Brodeur
Photography by Sayma Waleh