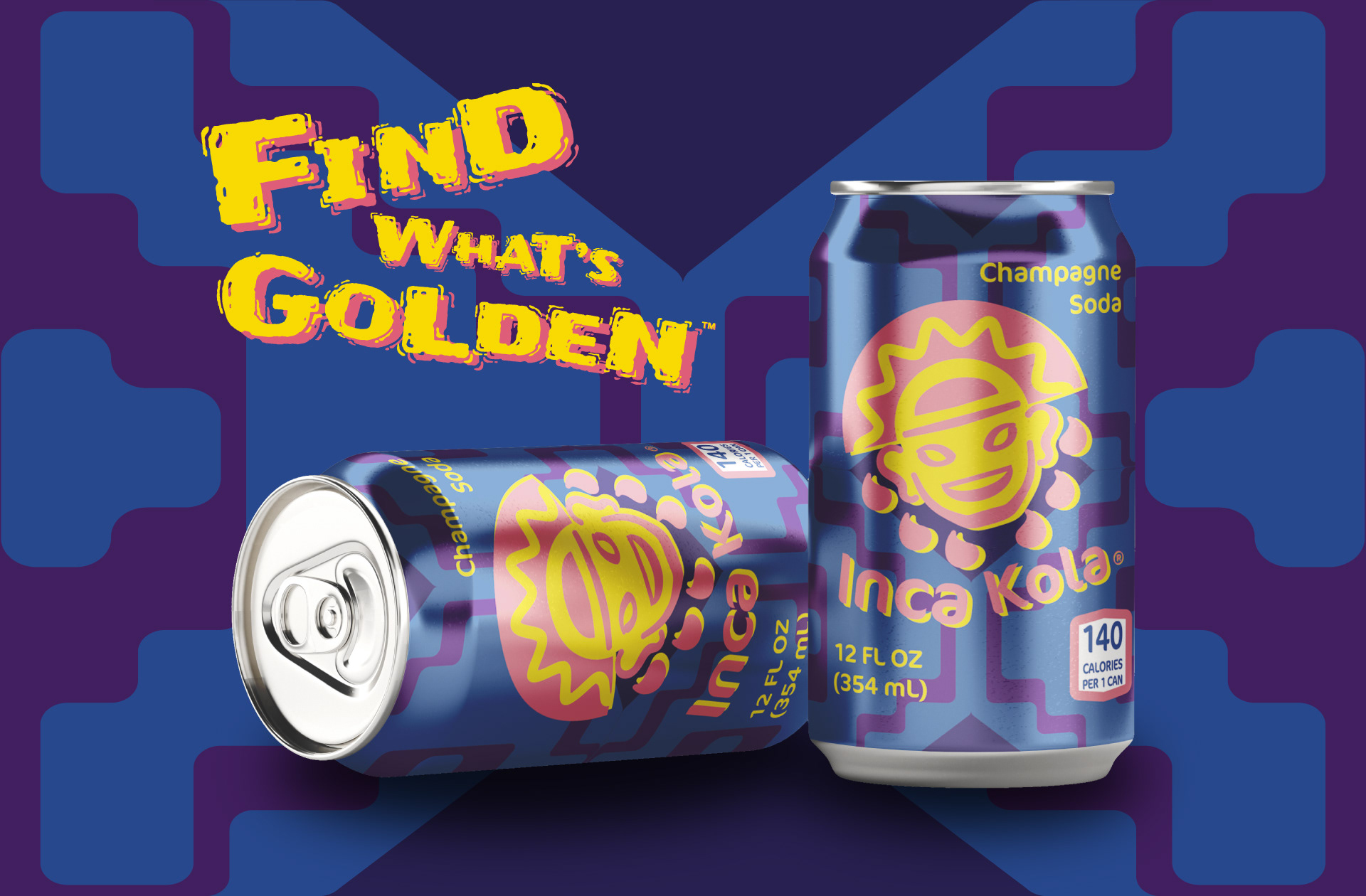 Standing out with its bright color, Inca Kola is a Peruvian soda known as Peru's national soft drink. Beginning as only known within Peru and neighboring countries, Inca Kola has gained international popularity and sits on the shelves of Hispanic supermarkets in the United States.

Although it is popular among South American communities, the goal of this rebrand is to make Inca Kola more approachable to the U.S. population while keeping its Peruvian roots.
This Project is in no way affiliated with Inca Kola.