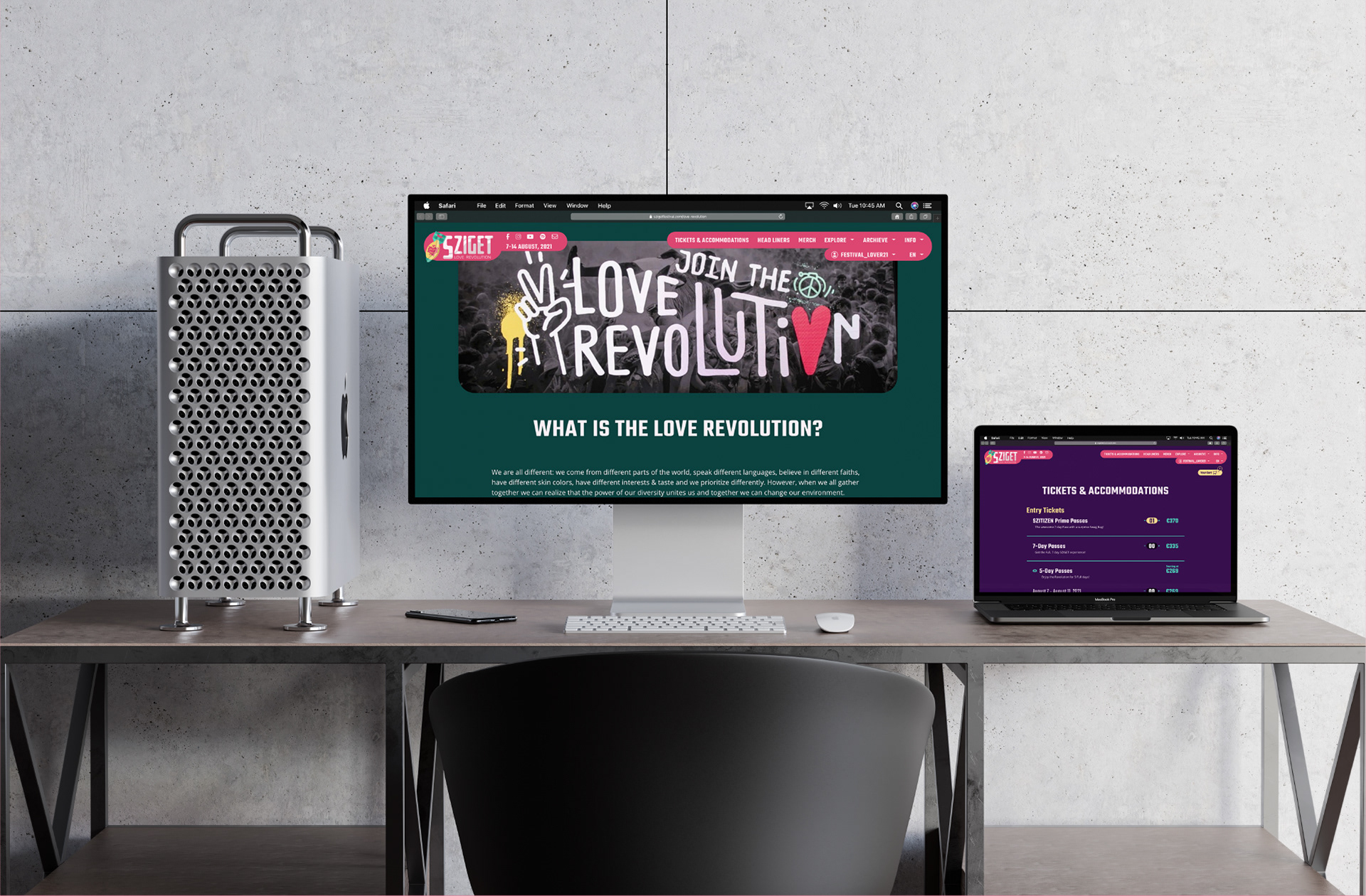 The Sziget Music festival is one the most popular music and arts festivals in Europe. Located on the Óbudai-sziget (Old Buda Island) in Budapest, Hungary, this award winning week-long festival has grown in international popularity throughout Europe and beyond. Sziget's main mission is to be the place where ideas, voices, and supportive issues help advance social equality and aims to prevent war. To bring awareness of their goal, the festival began a movement called the Love Revolution.
While their current website is designed well and promotes the festival and all its activities, it fails in not utilizing the idea of the Love Revolution. With politics about discrimination and war causing turmoil globally, Sziget should take advantage of the fact of using their goal for equality and harmony to set an example for all walks of life. By doing so they will become a forefront of promoting peace using positive engagement and art.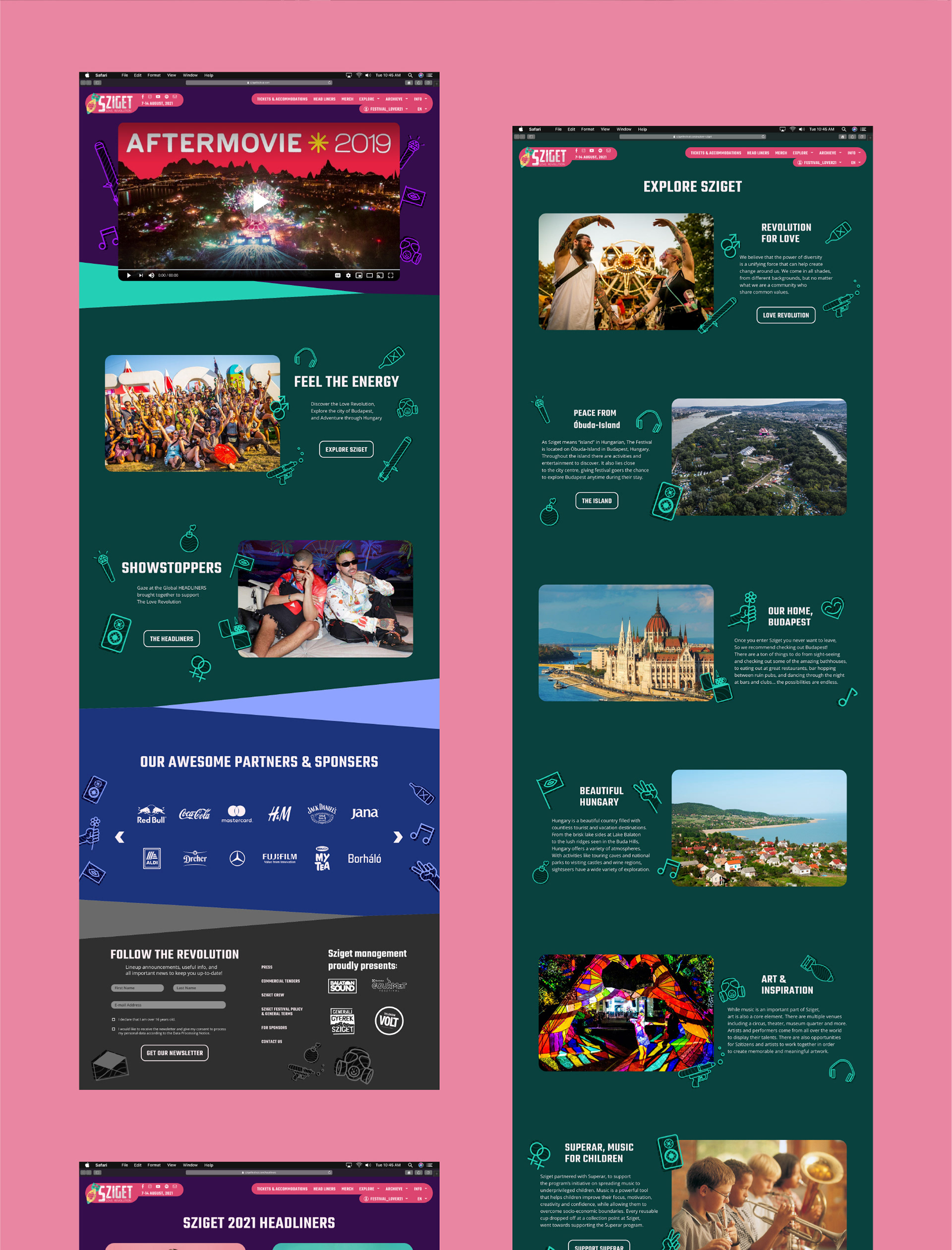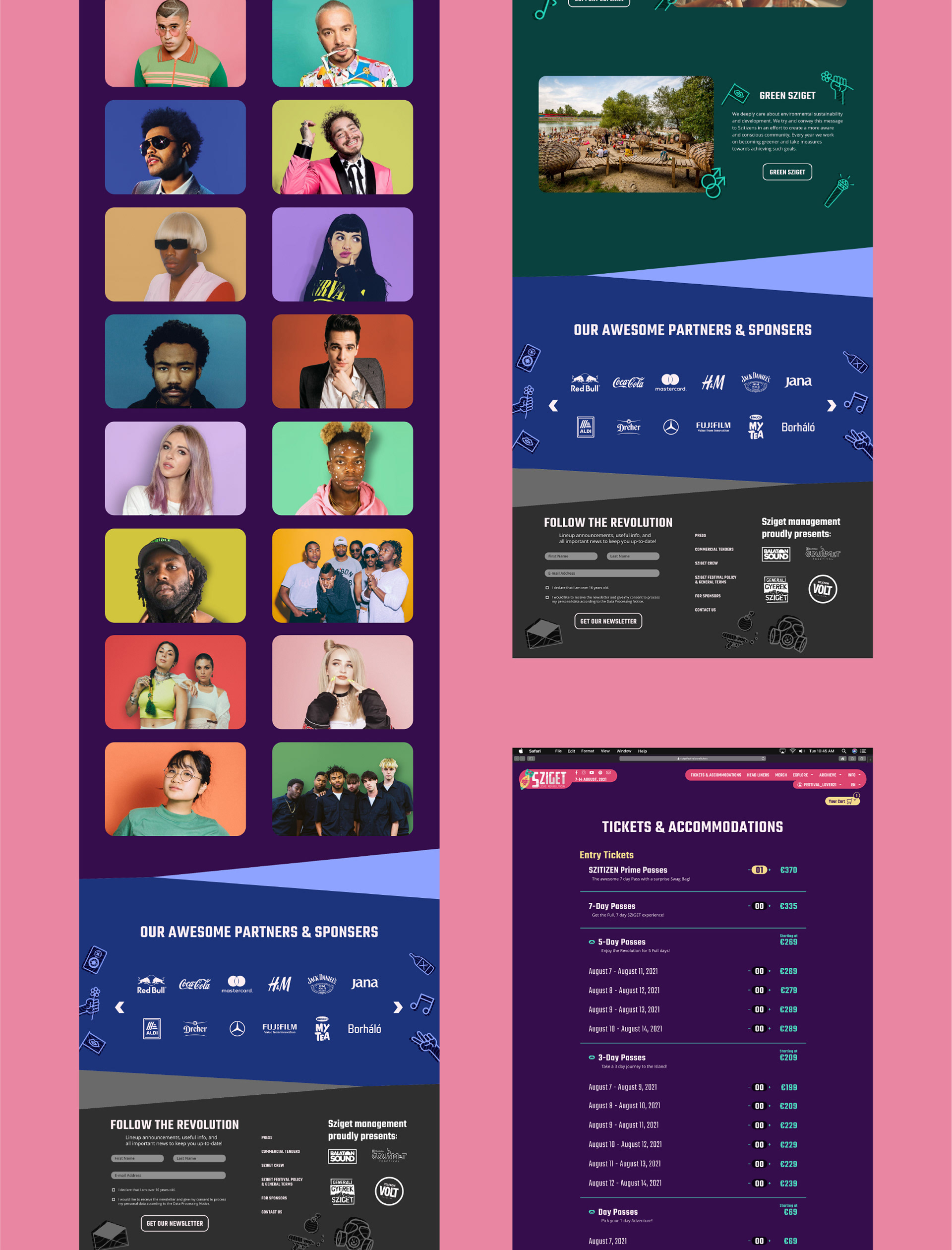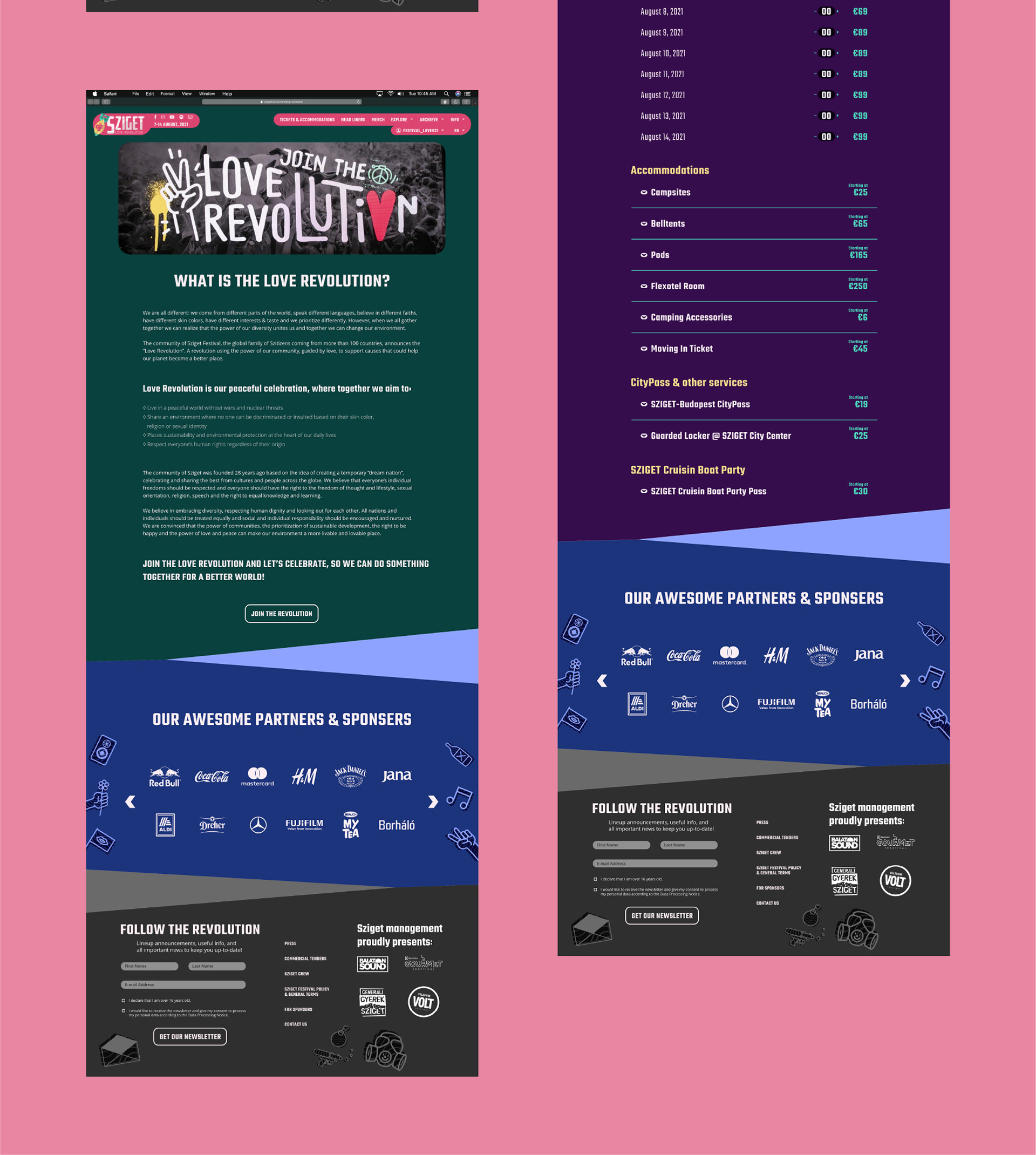 The purpose of the website redesign is to promote their mission of the Love Revolution by using elements that instill optimism and encourage a world without warfare. Although there are elements of war present, they have been altered to discourage violence but still are used as symbols of strength and being undauntable. Bold colors and illustrations also contribute to the new identity of Sziget's revolution towards global unity.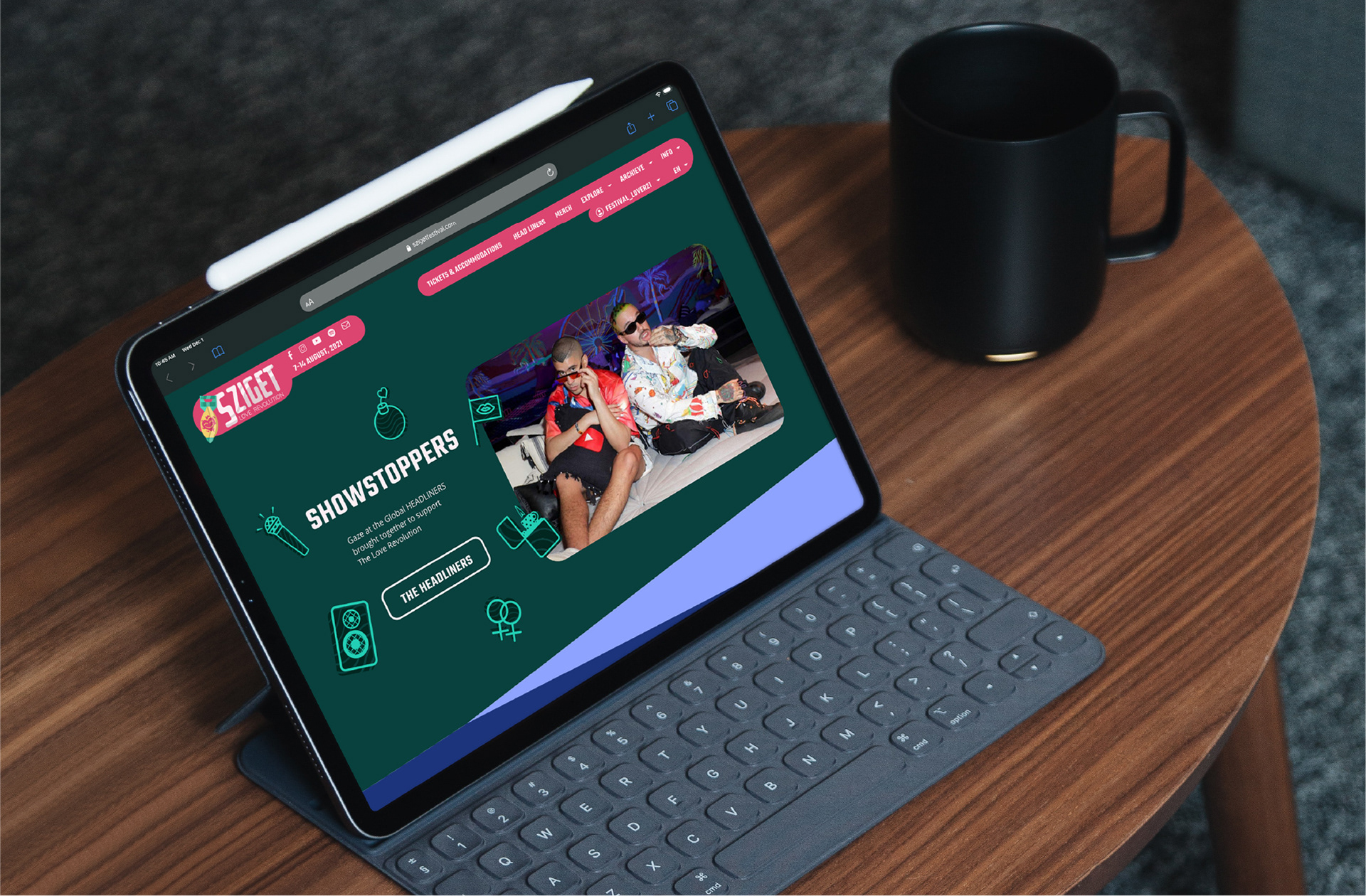 Having a responsive webpage is a key element for Sziget. Not everyone has computer access, so they should have a responsive webpage that can be read on any smartphone or tablet. By doing so the festival can continue spreading its voice and goals to a wider audience globally at any time possible.
The illustrated icons were created to further amplify the Love Revolution's fierce personality. With icons portraying both realistic weapons and non-traditional ammunition, the illustrations carry out a balance of forwardness and optimism that reflects what the rebrand is aiming to achieve.
Sziget's strongest weapon in their arsenal is love. The logo's revision has been made to reflect the new identity of the festival. The typeface seen in the logo reflects the kind of type primarily used in war propaganda with its thick strokes and tall letterforms. The colors used in the logo help reiterate that Sziget is a celebration at its core no matter what. The icon of the nuke missile refers how explosive the liveliness of the event is but also refers to how destructive a nuke can be in actual war.